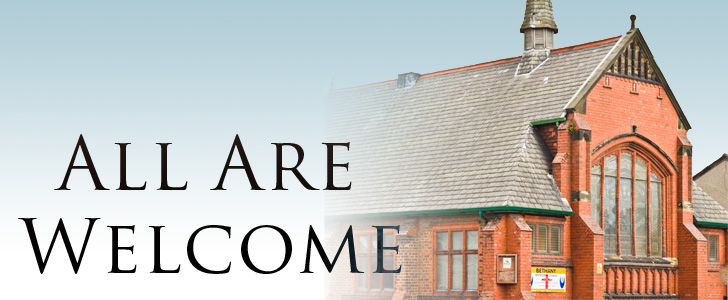 Information for Newcomers at Bethany
Purpose and Vision
Bethany is a lively welcoming church. There's a warm and family-friendly atmosphere with activities to cater for everyone and disabled access.
Bethany belongs to the Assemblies Of God (AOG) churches, focusing on giving glory to God for what He has done for us through Jesus. Part of the Bethany community are also members of the OFNC (Overseas Fellowship Of Nigerian Christians).
Worship
Worship at Bethany has a modern slant. The focus is on giving God our praise, and we like to keep up with the times too! New songs get introduced regularly from a wide range of artists, but we also play some of the classics! There's always a Hymn each week, and from time to time we hold Nigerian Worship services.
We believe the mixture of old and new provides everyone the chance to be inspired to worship the Lord.
Teachings
All Bethany teachings are completely Bible Based. Readings tend to span the whole bible (both old and new testaments). God's word is relevant in our lives today, and there's no condemnation! So have a listen to a sermon at Bethany, they're all available on The Sermons Page.
Charity
Bethany has dedicated most of its years helping a region of villages in Romania, by taking regular trips with food, clothes, materials, tools, money and ministry. So much has the success of the charity been, we've now opened a charity shop open most days, located right next to the church.
We look forward to welcoming you at Bethany! Please Contact Us for any questions.